Tourist guide and creating a great day out
I create great programs for days out in 't Gooi, Utrecht and Amsterdam. We can work together to produce the perfect format for a festive of business outing. For example, a walk or bike ride followed by a visit to a museum or other activity with me joining you as your guide.
Het Gooi
Hilversum started out as a small farming village but was developed during the 20th century into the 'Media City' we know today. It is also the home of the best examples of the work of the famous Dutch Architect Dudok, as well as other early 20th century architecture. Laren, however has remained a village, but not the poor village of yesteryear! What role have artists played in the development of Laren? And who was the Gooi Murderer? The beautiful town of Naarden stood in defense of Amsterdam. How do the fortifications of Naarden work? What is the 'chicken bridge'? In-between all of these interesting places there are the beautiful green heathlands where you can discover even more extraordinary things, such as the forts along the Dutch Waterline, prehistoric burial mounds, beautiful country houses and stunning lakes.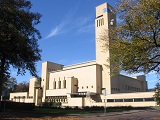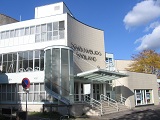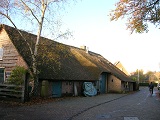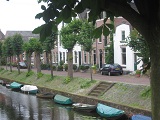 Utrecht
There is so much to see in Utrecht, we can take any direction we choose. From the 10th century onwards Utrecht was an important Bishops' city and the cathedral is it's most famous church. In 1674 during a heavy storm the tower was separated from the main body of the church! There is also and old canal running through the city with typical Dutch quaysides which are now home to charming cafes and restaurants. There is also the quieter new canal where the University's 'Oude Hortus' botanical gardens are located. The luxurious 5 star Charles V hotel, was the former 'German House', the 14th century monastery of the Teutonic Order or knights. And tucked away behind the Wilhelmina Park and the residential area that shares it's name we can find the special Rietveld Schröder House.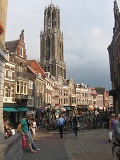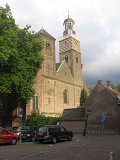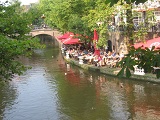 Amsterdam
The old city on stilts. There are 13,600 under the Royal Palace on the Dam Square alone! As you can imagine, Amsterdam has many different sides to it. Mostly notably the unique canal rings with their many city palaces, so typical of the Golden age of the 17th Century in the Netherlands. Another important reminder of this period is the VOS house. There is also the Plantation neighborhood which provided the wealthy of Amsterdam with a green oasis in the city between the 17th and 19th centuries. It was therefore the logical choice for the location of Artis Zoo, which opened in 1839! And there is the Berlage Bridge which was built in 1928 and shows the culmination of the expansion of the south of Amsterdam by the architect Berlage.